Board Members
Chairman of the Board
Denis Brosnan is Chief Executive Officer of Prommis Solutions, a leading national provider of processing services to the real estate finance industry. Brosnan brings to Prommis extensive relationships in the mortgage banking community and substantial experience leading large-scale initiatives in organizational growth, , systems improvements, and strategic and capital structure change. Brosnan joined the company in September of 2008 as the Executive Vice President of Business Development.
Brosnan also serves as Chairman of the Board of Directors of Talk About Your Future, Inc. an Atlanta based non-profit organization which links urban public school students with business professionals. The program provides high school students the opportunity to engage experts in a number of business fields, in an effort to provide guidance and encourage meaningful career paths.
In 2004, Brosnan was a founding partner and principal of E-A-G Consultants LLC, a professional services firm that specialized in strategic consulting focused on the mortgage and financial services industries. Brosnan advised clients on strategic planning, organizational design, technology selection and implementation, project management, marketing strategies and media usage, public relations and corporate governance Prior to that, Brosnan was Executive Vice President and general counsel of Prizm Technologies, an IT outsourcing firm, and AP3 Solutions, a related software development firm.
Brosnan began his professional career as a practicing attorney, representing mortgage servicers in lender liability, foreclosure, and bankruptcy eviction actions in North and South Carolina for a number of years. During his legal career, Brosnan became a recognized authority on servicing strategies to minimize legal risks in servicing subprime and defaulted mortgage loans.  Brosnan was also a Captain in the JAG Corps of the U.S. Army Reserve for eight years, serving both stateside and overseas.
Brosnan holds a B.S. degree in Management from Clemson University and a J.D. degree from the University of South Carolina.
Vice-Chairman of the Board
Gary is a veteran TV production professional who has trained editors and technical directors at nearly every major TV network and cable channel in the country. Recognized by his peers as a pioneer in the development of new video delivery systems and the creation of workflows that get video clips and metadata in front of eyeballs.
Previously, Gary served as the coordinator for Public Broadcasting Atlanta's Forum Network, Chief Editor for the IOC's Atlanta Olympic Broadcasting, and was the primary newscast director for WAGA-TV Atlanta.
He graduated with a Bachelor's degree in TV & Film from The University of Kansas and also attended graduate school there.
In addition to creating TV shows, Gary is the Co-Chairman of Talk About Your Future, Inc. and works to create video presentations for Grady Talks.
Founder
A connector, a motivator and a doer, Liz is a Human Resource Management and Organizational Development executive with more than 20 years of experience and a reputation as a true business partner.  Since 1997, Liz has been designing and facilitating programs that participants request more of and evaluate well.   They say that she puts a new spin on training and have made such comments as "I've taken a class on this topic before but it has never been this good!"  Liz is a career coach who encourages significant results and helps clients achieve their goals.  Her clients continually thank her for giving them the encouragement, inspiration, motivation and direction to make positive changes in their professional and interpersonal relationships.  They also thank her for facilitating positive change in their organizations.
Liz has held senior level positions with The New York Times Company, Turner Broadcasting, AHL Services and SSL Americas.   She taught English as a second language in Taipei, Taiwan.
She is a Certified Instructor of the Anti Defamation League's (ADL) Classroom of Difference; is qualified to administer the Myers Briggs Type Indicator, is certified in Management Research Group's (MRG), 360-degree feedback and attended the Justice Department of Atlanta's Mediation Training Program.
Liz holds an MBA in Finance from the Fordham Graduate School of Business in New York, New York, and a Bachelor's degree from the University of Michigan in Ann Arbor, Michigan.
She served on the Boards of Refugee Resettlement and Immigration Services of Atlanta (RRISA) and the Cliff Valley School in 2003 and 2004.   In 2009, she worked with Chayil, an organization dedicated to helping victims of domestic violence move forward in life and successfully stay away from their abuser. In 2009 she started working with a class at Grady High School, focusing on career preparation and has had unbelievable speakers join her in this endeavor.
Sr. Counsel—The Home DepotMichael Canaras started his legal career in Atlanta in 1991 practicing in labor and employment law firms. For the past 14 years Michael has held in-house positions with Payless ShoeSource, Kaplan Higher Education Corporation, and The Home Depot. Michael has been with The Home Depot for the past 11 years and is responsible for a wide variety of matters, including training, policies, procedures, legislative initiatives, and international employment law.Michael graduated from Tulane University (B.S., 1988) and The University of Michigan Law School (J.D., 1991).
Julie Miccichi is an independent Management and IT Consultant who works with mid-sized and Fortune 500 clients across a wide variety of industries including healthcare, manufacturing, technology and consumer products. Julie's focus is in implementing technology solutions and optimizing organizational processes to execute strategic initiatives. She is an accomplished program and project manager with exceptional ability to clearly communicate vision and motivate both functional and technical teams across various business areas.Julie holds a BA from The University of California, Santa Cruz in Community Studies where she concentrated on race relations in the United States. During that time she interned for a pilot program for at risk high school students who were failing school. The program provided individualized attention, mentoring and personalized curriculum to assist students in getting back on track.As a parent of three children, she has a passion for education and community development. She was the founder and first president of the Rock Springs KDO PTA. She has been published in DivineCaroline.comfor an article on the impact of decreased recess in elementary school. She is also a regular volunteer at her children's schools and in her community.Julie started working with Talk About Your Future in 2010.
Executive in Charge of Production—Turner StudiosBio Coming!
Attorney —Morris, Manning & Martin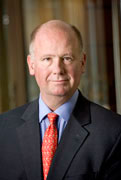 John Williamson is a partner in the firm's Litigation group and leads the firm's Mortgage Litigation practice. Mr. Williamson focuses on the litigation and resolution of complex business cases, including the defense of class actions and multi-district litigation, and has experience in a wide range of matters, including consumer finance, securities, insurance, intellectual property, shareholder and partnership disputes, business torts, and contract disputes. Mr. Williamson primarily represents public and private companies, and corporate officers and directors.
Comments Closed